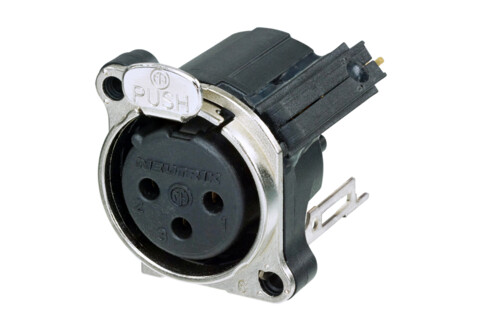 NC3FBV2-SW
3 pole female XLR receptacle, switching contacts, grounding: separate ground contact to mating connector shell and front panel, vertical PCB mount

The switching contacts are activated by the mating connector offering the possibility to indicate, monitor and control the mated connection. The switch provides a normal open and normal closed contact.

Same as A series with exception of a metal mounting flange featuring continuous circumferential ground contact to chassis for best EMC practice. UL recognized component.