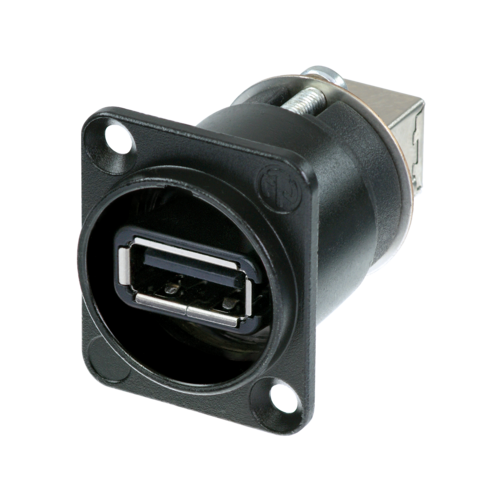 NAUSB-W-B
Reversible USB 2.0 gender changer (type A and B), black D-housing.
As digitization spreads, interface problems among audio/video networks, IT equipment, MP3 camcorders, etc. continue to increase.
Neutrik's reversible USB gender changer, mounted in the standardized D-shape housing, solves these issues.
Compatible with both standard USB patch cables and Neutrik's locking, pre-terminated NKUSB-* cable assemblies.