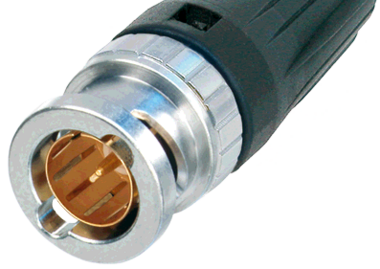 rearTWIST HD Tiny BNC Cable Connector
The rearTWIST HD Tiny BNC cable connector is optimized for small cable diameters up to 4 mm. The additional leading ferrule eases the critical assembly of multicore or tiny cables.
Like all Neutrik BNCs it offers a true 75 Ω design and is perfectly suitable for HD applications. The patented rearTWIST boot guarantees easy access even in high density applications.
10 Products